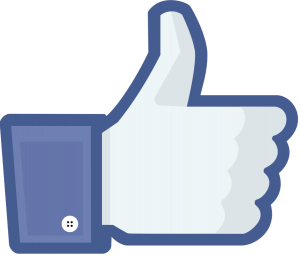 Would you trade your Facebook data for food at a supermarket? I stumbled across this video as I was doing some research with my students on Big Data in Supermarkets as part of the IBDP Information Technology in a Global Society (ITGS) course which examines the social and ethical issues arising from the use of IT systems.
The following explains the experiment outlined in the TEDx video below:
In Hamburg, Florian Dohmann, Manuel Urbanke and Maximilian Hoch created an experiential art experiment that made data trade truly visual. They set up a supermarket where customers could only pay with their personal Facebook data. Likes, comments, messages and photos for milk, bread and fruits. No money. No credit. Data as a currency. What did they experience during their week behind shelves? And does this project have the potential to be a realistic forecast for future ways of economic transactions?
The shop was set up for a week in an affluent area of Hamburg. Only five basic products were traded for Facebook data. At the checkout, the customers were required to type in their username and password for Facebook into an iPad which then ran a background app that harvested Facebook data as payment. Basically you paid with the history of your past and the app worked by looking into your Facebook profile and doing a liquidity check to see that you had enough data to pay for the purchases. For example, a can of fruit was five Facebook photos which taken at random from the store of photos uploaded by the user which were then printed on the receipt as evidence of the data that was traded for the products. Dumplings were paid in Facebook messages, milk in posts and so on.
Customers were amazed how far back the data was taken from:
"I totally forgot I wrote that"
It was interesting to note that the customers did not hesitate to type in their Facebook authentication details into a device that they had no control over and even came back with other accounts from relatives and friends so that they could make more purchases.
The lessons revealed from this art experiment are so interesting. It really highlights how little value some people place on their privacy. It demonstrates how little thought is placed on the consequences of actions today: that the data could be passed on in the future to insurance companies or future employers.
We all know that social media companies mine our data – we know that data is the new oil – however this is a very quirky way of visualising the concept.