I have just been at the ADE Asia Insitute in HCMC and I feel that I have arrived back at home with the bends; I am giddy with exhaustion and need days in a decompression chamber to unravel and process the incredibly rich and intense experiences of the last seven days. I am going to take Pav's advice and post this reflection because as the day goes on I see that I need some closure so that I can tackle the mountain of work that awaits me.
WAB's Mission Statement is Connect, Inspire, Challenge and Make a Difference and for me, that really sums up the ADE Institute.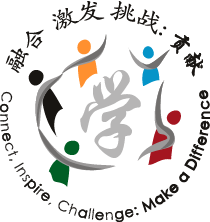 Connect – So many rich conversations with a diverse range of 68 awesome educators (60 new ADEs plus the other 8 Advisory Board members).  The connections, in the words of Karen Carpenter have 'only just begun….'
Inspire – Words cannot describe how many times I was inspired – from each and every double-click video to the amazing thought processes and actions. I think that the Saigon 360 nailed it for me.
Challenge – My personal challenge was to appear 'worthy' of my place on the advisory board in addition to the those 3 letters: ADE. It was a humbling experience. My game plan is, as ever, to mask inadequacies with humour – if you don't have anything profound to share, at least make a stab at humour.
….and because of that…I hope I made a difference
Some initial take-aways
Never turn away from criticism – look at it straight in the eye, learn and grow
I'm not the only one that processes by talking it through – but I also need quiet time to reflect and a good 30 minutes in the pool each morning helped
Listen, listen and listen
Diversity is a wonderful thing
And on a more practical level:
prepare cover lessons for the first 3 days back in school (so brain-drained that you can act like a cover teacher and read out the instructions)
have a trusted advisor to prep you for any meetings 10 minutes before the meeting and also prompt you in meetings by ichatting you your notes, links and other resources
remember that not everyone in the building wants to share your experiences – a quick 'it was awesome' is better than a blow-by-blow, minute-by-minute account.