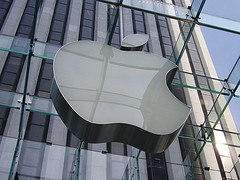 Being an Apple Distinguished Educator (ADE) has opened a huge number of doors for me: I am part of a great network of educators; ADE's are enthusiastic and keen to share – I have learned so much. In addition, being an ADE has given me the opportunity to present at the Apple Leadership Conference in Hong Kong and consult for Apple in other schools in Beijing and beyond.  I have been fortunate to be asked to be the ADE Asia coordinator for Beijing and now serve on the ADE Asia board. Apple also provides training and networking experiences for ADE's, at the local level,  for example, Apple helped us bring a fabulous photographic storyteller/educator/Aperature expert  Joseph Linsachke, over to Beijing. I've also been invited along with a few other ADE's to participate in the Flat Classroom Conference at BISS in February.
Since becoming an ADE, my personal learning network has expanded to the point where I was invited to be a cohort leader at Shanghai Learning 2.010 and I am now on the organising committee for Learning 2.011, as the co chair. The Beijing Learning Summit (BLS) 2009 was an initiative of 5 ADE's with more coming on board for BLS 2010.
In a nutshell, being an ADE means that you can tap into a great pool of talent and get great people to present and attend conferences as well as spend online time with like-mined peers who are willing to share, coach, mentor and don't mind having those 'geeky' conversations!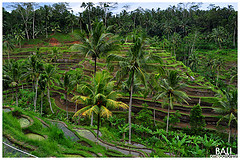 The Asia ADE Institute 2011 will be held in Bali, Indonesia. It is a 4-and-a-half-day residential Institute and begins the evening of Friday April 8 and ends on the night of Tuesday April 12. Some key dates are:

Application Deadline: 31 Jan 2011
Committee Selection: 1 Feb –19 Feb 2011
Acceptance Announcement: 21 Feb 2011
More details can be found here: http://www.apple.com/education/apple-distinguished-educator/
Why not come and join us?