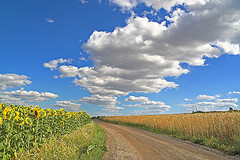 I'm on my digital holiday – well, this is what I am calling it. School's out for summer and half the family are off in far away Oz battling the winter whilst I volunteered to remain behind to ensure that the daughter produces the required 4000 words of her Extended Essay. Beijing may be pretty empty of any social distractions but I have been totally digitally distracted with my head firmly in the cloud doing all those leisurely tasks that I never seem to do during term time such as:
Watching the World Cup on TV with the sound muted and streaming the radio commentary – it's amazing how synchronised it is – as well as keeping up with the real-time reactions through tweets – if only that goal was allowed for England…
Streaming my favorite TV programmes (but not telling where from) and listening to current affairs podcasts
Downloading easy step-by-step recipes with my daughter – getting her repertoire of cheap student meals ready for when she takes off next year (Thank you, Delia)
Learning Chinese and using GarageBand to record the lessons and then downloading for listening on my iPod whilst I take the 'foster' dog for a walk
Making song lists from Spotify and playing very loudly (through my headphones)
Stalking friends on Facebook – I've finally made contact with my best friend from school – only 2 degrees of separation and a lapse in FB privacy settings made this possible
Downloading a variety of  apps for my new iPad (which arrives from Oz next week)
I'm worried that I have an addiction. Actually I'm not. I am very contented having time-off in my digital world. I'm refreshed, updated, caught-up and ready to face-to-face the world again when we all take off for a month in Europe. Actually, I'm thinking that it's more about being prepared and able to see the world through the eyes of family and friends..or rather the friends of friends, especially at those dreaded summer dinner parties. It's a matter of 'be prepared or prepare to be bored' because it's always the same, three polite questions on expat life then the conversation usually swings back to the local fare: and I really must mug up on all things English so I can at least try to keep up.
Nevertheless, I will be leaving my MacBook Pro and iPhone behind. I will disconnect from my digital world and be sociable. I will go retro and listen the 7 o'clock news and talk-back radio, plan our socialising and sightseeing around the TV schedule and take an entire week to get through the paper version of the Sunday Times. Will I risk dropping into the local public library to borrow last year's best sellers? Or will I just use my new app, Spots, to locate a trendy WiFi hotspot and download more holiday reading trash onto my iPad whilst sipping a chilled glass of wine or a bolt of espresso?

Some questions to consider:

Do you bother to keep up with the local news and events from back home? If so, how so?
What would do on your digital holiday? What clouds will you be visiting?
What is your number one digital distraction?
A few comments about the links:
Frank Lampard said the introduction of technology was "a no-brainer" : England v Germany: Frank Lampard's 'goal' reignites goal-line technology debate
Spotify is a new way to listen to music. "Any track you like, any time you like. Just search for it in Spotify, then play it. Any artist, any album, any genre – all available instantly. With Spotify, there are no limits to the amount of music you could listen to. Just help yourself to whatever you want, whenever you want it."
Visit Delia Online. Delia is the most tried and trusted of British TV cooks. I have consulted Delia for years and years and always overseas where I often have to be a little creative with the ingredients. What I can say it this: Delia's recipes always seem to work out!